The Beginnings of Water Tree Foundation
It all began with the heartfelt desire of our members to pay tribute to the cherished memories of those who have come before us. Each of us has been fortunate enough to have mentors and role models who have instilled in us the importance of upholding strong values. This encompasses embracing the true essence of life, showing reverence for everything that surrounds us, and safeguarding all that is sacred. Our mission is to make a positive impact on the world by taking proactive measures, seeking sustainable solutions, and fostering a sense of unity among us. Together, we have unwavering passion for water, dedicating ourselves to treating and purifying contaminated water for many years.
Now, we have embarked on a new journey towards sustainable water management, going beyond the traditional consumption models that have plagued our society. Through our foundation, we firmly believe that by upholding our core values, we can reverse the detrimental effects of polluted water systems.
Reclaim. Restore. Respect.
Making Real Impact.
In today's society, the true value of water as a life-giving force has been overshadowed by our focus on industry, commerce, and development. It is high time for us to shift our perspective and actively reclaim, restore, and respect this precious resource. Our ultimate mission is to provide solutions to those in need, empowering them to effectively clean and manage our most vital asset. Together, let us make a profound and long-lasting impact.
Why Water Tree Foundation
The Water Tree Foundation is a non-profit organization dedicated to supporting, managing, and effectively treating wastewater. Our mission is to provide innovative, simple, and natural technology that genuinely reclaims polluted water. We go beyond raising public awareness and focus on delivering tangible results by restoring polluted water sources. Thanks to our valued sponsor partners, we have the ability to directly impact the local regions in which we operate and restore the health of watersheds through effective water treatment solutions. These projects are ongoing, as polluted water is a constant issue. At our participating sites, we offer continuous access to cutting-edge technology, available on a weekly or even daily basis. Our ultimate goal is to reclaim and restore as many liters of water as needed to achieve sustainable water management. By doing so, we foster a deep respect for water among our partners, participants, and local residents.
Meet the Water Tree Foundation Team
Together we can make a collective Impact!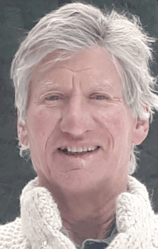 William (Bill) Powell
CEO
William (Bill) Powell brings a wealth of experience in management, marketing, and production to the table. Hailing from a ranch in Australia, Bill has successfully owned and operated multi-million dollar companies for the past three decades. His unwavering commitment lies in finding natural alternatives and solutions to complex human issues.
Driven by a deep-seated passion to aid vulnerable populations, Bill has undertaken numerous projects in Africa, Haiti, and beyond. His dedication knows no bounds.
Bill finds joy alongside his wife in tending to their home farm, lovingly caring for their garden, horses, and a delightful array of farm animals. Together, they create a harmonious sanctuary amidst the beauty of nature.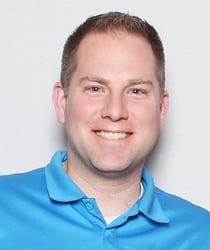 Jonathan Lee
Chief Operating Officer
Jonathan Lee is fuelled by his passion for environmental management, which was ignited after he received his Masters of Science from Royal Roads University. Devoting all his time to water reclamation projects, Jonathan collaborates with sponsors, local agents, and participants to orchestrate their success.
With over a decade of experience in the wastewater industry, he has worked on numerous projects across Canada, the United States, England, France, Mexico, Honduras, and beyond.
Jonathan and his wife enjoy the serenity of lakes and rivers near their home in Calgary, Alberta, Canada, where they create precious memories with their four children.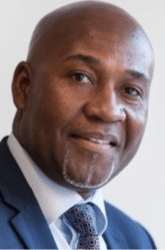 Pierre Fanfan
Board Chairman
Pierre Fanfan brings over 15 years of expertise in environmental engineering, scientific research and development, and innovation. Renowned for his knowledge in water/wastewater treatment and environmental products and processes development, Pierre is considered a true expert in his field.
He has also been appointed as a scientific reviewer and moderator for international technical exhibitions and forums. Additionally, Pierre actively participates in government-financed programs that foster research and industry partnerships.
Outside of work, Pierre enjoys traveling, running, hiking, dancing salsa with his wife and two daughters, and pursuing his passion for writing and philosophy on his philosophy website.
Industry Partners
The Water Tree Foundation owes its success to the unwavering support of its esteemed industry partners. These extraordinary sponsors go above and beyond their corporate obligations and financial gains. They recognize the broader importance of reclaiming, restoring, and respecting our life-giving source, water.
Each partner contributes a portion of their annual net profit to aid the numerous participant sites we collaborate with.
These funds hold great significance to us, and we are committed to utilizing them in delivering exceptional programs and cutting-edge technology to our participants.
We extend an open invitation to corporations worldwide, urging them to join us in taking the initiative to support these vital endeavours of reclaiming, restoring, and respecting water.
Show off your happy customers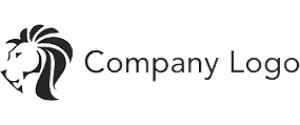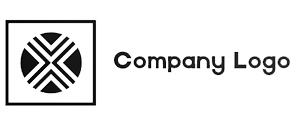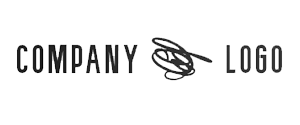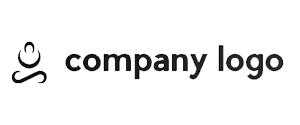 "The initial application of bacteria resulted in a remarkable 90% reduction in solid matter, while the residual water exhibited a noticeable improvement in cleanliness."